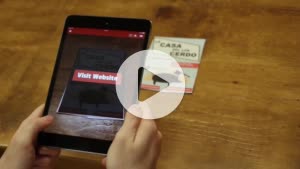 Grab and Go
Grab and Go will show your content on the user's screens even if the target image or zapcode is no longer visible.
The scale of content when Grab and Go is activated is constant across all scenes.
If one of the scenes has content on the edges of the screen then this not only causes content on that scene to shrink to fit on the device, but across all scenes so content size stays consistent throughout.
To enable or disable Grab and Go in your experience, use the 'ENABLE GRAB & GO' checkbox in the bottom right of the page.