Using Groups to Manage Zapcodes
Groups make it super simple to manage your account when you have many zapcodes.
The "Filter by Group" box on the right-hand side of the zapcode list page allows you to create and manage the groups in your account.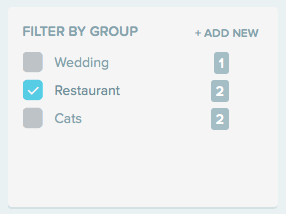 If any of the groups are ticked then only zapcodes in the ticked groups will be shown in the zapcode list on the left.
You can add and remove zapcodes from groups using the "Edit groups" entry in a zapcode tile's menu.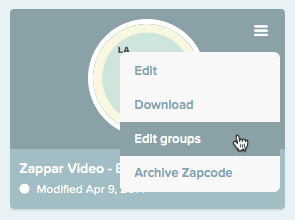 You may wish to create groups for each project you're working on, or for the different teams in your organization - it's up to you!