ZapWorks Studio allows you to publish to zapcodes that have been setup in ZapWorks with the Studio tool selected.
Creating a Zapcode for ZapWorks Studio
The first step in the publishing process is to create a zapcode that allows ZapWorks Studio to publish to it, this is done from the zapcodes page which requires you to be logged in to your account.
From the zapcodes page select 'Make a new zapcode', choose a style and a name, and then select ZapWorks Studio as the tool. This will create a new zapcode entry.
Publishing to a Zapcode from ZapWorks Studio
With an experience ready for publishing open in ZapWorks Studio, select the publish option in the top left hand corner and log in with your account. Doing so will present a list of available zapcodes for publishing to based on the account selected.
The zapcodes in white show available ZapWorks Studio zapcodes which can be published to. Zapcodes are sorted by their publish dates but can also be filtered by name using the search bar.
A preview of the zapcode will be shown when highlighted and clicking 'Choose Selected' will take you to a final overview screen. From here you can publish your zapcode or go back and select another.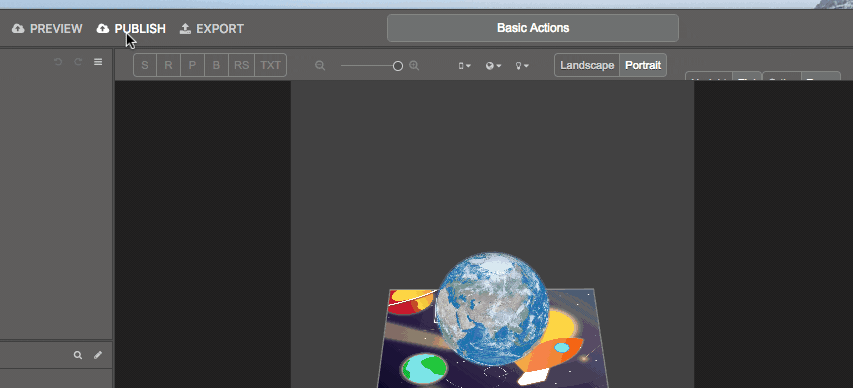 In the case where a ZapWorks Studio project has already been published to a zapcode, selecting publish will take you to the overview screen. From here any updates to the experience can be published to the current zapcode or to a different one.